Advent-ure
For most of us, the Christmas season is marked by more chaos than peace. No matter how old we are, there's this time leading up to the "big day" that's marked by increasing expectation. For some, it's a happy time, for others it can be closer to panic. It seems like it starts earlier every year. We plan, we travel, we decorate, we bake, we shop, we eat, we worry about how much we spent while shopping and how much holiday-weight we're gaining while we're eating. Sometimes it seems like we're bouncing around like a ping-pong ball in a clothes dryer until we're flung out into the new year wondering where the holiday went!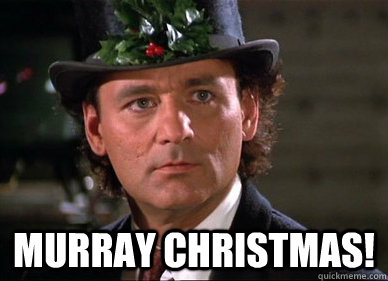 I'm not railing against busyness or complaining about losing the spirit of Christmas, I'm saying that no matter what we believe, Christmas is more of a season than an event. In the Christian church, we have a word that encompasses that: "Advent." For us, Christmas doesn't come suddenly. Each year, there's a four week lead-up that reminds us, in the midst of the busyness, of the hope, peace, joy, and love that come with Jesus Christ's coming into our world. It's a wonderful time of anticipation and celebration of the beautiful mystery that Christ has come, Christ is here, and Christ is coming again.
I'm a bit of a word nerd, so I like to sink into the meaning of things when I talk about them. "Advent" is the same concept that we get the word "Adventure" from. It's something new coming. Something expected, but somehow unexpected at the same time. It's a time of profound change where the old passes away and something different takes its place and nothing can ever be the same afterward. Advent is a time that we eagerly anticipate the coming not of presents and turkey, or even the end of insane busyness, but of Jesus Christ.
Once upon a time, the world was Christless, and it waited with baited breath for the one who would make all things new. Then, like a silent ray of starshine, He was here.
That's what we celebrate. That's what we still wait for. The old made new. The broken made whole. The greatest gift the world has been given.  He was given when He was least deserved and most needed, and that pattern has been followed in countless lives in the centuries since.
This Christmas season, take some time to ponder what the advent of Jesus Christ means, or could mean, in your own life. Look at the world around you. Look up to the stars. Jesus is coming.
Posted on December 5, 2016, in Christianity, Church, Ramblings, Theological Reflections, Wisdom and tagged advent, Christ, Christmas, holiday, Jesus, season, xmas. Bookmark the permalink. Leave a comment.